Dear Girlz 4 Christ,
Thank you so much for putting me on your magazine cover. It's
almost been two months now and I just can't get over it!
Thank you thank you thank you.
Dear little sis,
I am so proud of you! You did an AMAZING job the other night.
You performed all by yourself in front of like 500 people! Wow :) I love you!
Dear readers,
Check out my vlog. It'll give you some of my music updates:
dear fans,
purchase a "My Heart Beats" album for a loved one! Only $4.95
Click on the photo below to be taken to my itunes store.
Dear little adopted sister-friend,
you're adorable! love you <3 p="p">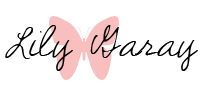 3>