Day 28
Favorite Movie. Ever.
This is a hard subject for me, so I decided to ask for
a little extra help from my twitter/blogger buddy Cait:)
_______
Hey everyone! My name is Cait and I blog over at
Fierce Fabulous and Fit
:) My
blog
is mainly about being a newlywed (3 months now), my fitness routines, my family and friends and of course just the crazy things that happen in my life!
I couldn't wait to help out Lily who asked me to write about my favorite movie to share with you all. Clearly it was a no brainer for me!
I've adored The Wedding Date since I saw 7 years ago. I honestly could watch this movie every single day and never get tired of it. Seriously?! YOU BET (and I almost did my senior year of college ha) So here is why I love this movie!
Debra Messing. I just fell in love with her while watching Will and Grace so naturally I couldn't help but love her character in this film. Her personality, OCD quirkiness and reserved comments made me even think of myself! I tend to be a little neat freak at times, like control but thankfully haven't been stood up by an ex.
The Setting. Anything to do with London clearly has my vote! I loved the locations of where they filmed their house, the wedding itself and the bachelorette parties!! When I was able to travel to London last year with my sister I made sure to try and find some of the locations they used in the movie. Weird? I guess so :)
TJ. Is there not a more funnier character in a movie? Honestly her one liners are used in my daily vocabulary. For instance when I have a good night I say "THAT WAS A TOP NIGHT!" Yup. You can judge me. It's cool.
The Plot. Sure its a cheesy romantic comedy but who doesn't love a feel good movie like this? Honestly it always lifted my spirits when watching two adorable people come together in a way that melts my heart. And on that note..
Dermot Mulroney. Need I say more?
So there you have it friends! My favorite movie :) How about you?
Feel free to stop by my blog too and say Hi !!
___________
You can hook up with this girl over at: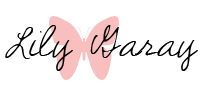 Missed my post on the start of my 30-day-blog-challenge?
Go here:
Day 1
( married, date, love, movies )