Day 27
Put your ipod on shuffle. What are the first 10 songs?
Well I don't have too many songs and you probably won't
know any of the songs that I have anyways, but here goes:)
Never Let You Go- Justin Bieber
Call me maybe- Carly Rae Jepsen (??? LOL!)
Yo soy la revolucion - Rojo
Brillare - Rojo
Do you really know my God? - 1:9
Whatever Comes - Andy Mineo
I wanna rock feat. baby boi (Ok I don't even like this song...!) - Darion Ja'Von
Super Natural feat.Priceless - Rein4cements
Celebrate (He Lives) - Fred Hammond
and
O.M.G. - Trachead Family
I don't even listen to half these songs! Ok well none of them actually.
Maybe Never Let You Go by JB.
But..... yeah I need more songs. seriously!
how about you?
What does your ipod play on shuffffffle?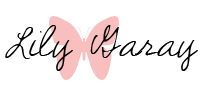 Missed my post on the start of my 30-day-blog-challenge? Go here:
Day 1