So yesterday I was in bed sick all day.
Obviously I couldn't write a post in bed with my iphone.
Ok technically I could, but I didn't.
So I'll be doing yesterday and today right now:)
Day 22
Bullet your day
-_-
Orange juice, bed, netflix.
Need I say more?
Day 23
20 facts about you
1. I really really really like chocolate
2. I only like to use the word love when I'm talking about God or people.
3. I'm a Pastor's Kid
5. I really enjoy being the spotlight. Which probably explains my passion for performing:P
6. I have a hair obsession o.O I'm always playing with my hair!
7 .I have two siblings
8. I have a grandpa who is a cancer survivor
9. I've lost about 33ish lbs since last summer
10. Writing is something I do for fun
11. I'm going to be turning 16 in December!
12. Noses. I've always liked noses
13. One of my favorite comfort foods has to be Mac & Cheese... yummm
(oh and pizza)
14. One of my favorite colors is pink!
15. Working out is something I like to do.
If I could, I'd do it every single day!
16. Since I'm homeschooled, I skipped a grade and am currently in 11th grade.
17. I have my learner's permit and will be getting my license in March!
18. I am Hispanic
19. Spring is my favorite season
20. Once of my favorite sayings (actually taped to my mirror!)
"What are you doing to get to your goals?"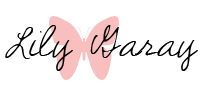 Missed my post on the start of my 30-day-blog-challenge? Go here:
Day 1