Let's be real.
If you watched Highschool musical a teenager then you probably
had a crush on Zac Efron.
And it calls for sharing my celebrity crush.
I currently don't have one because let's be real (again)
But if something does happen...it might be this ;)
haahahahahhahahaa I love that. Can you tell I over photoshopped my poofy hair to make it "straighter"?
Lol.
We're almost at Friday guys. Hang in there!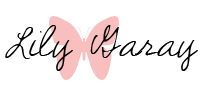 Missed my post on the start of my 30-day-blog-challenge? Go here:
Day 1