First off, I want to apologize for not posting day 11 yesterday!
First I went to school then I immediately went to the studio to record
one of the main songs on my upcoming CD.
haha never mind. I'm not that sorry :P
Day 11
What's in your make-up bag?
From left to right:
L'oreal Ombre Eye Shadow
(love. It stays on all day!)
Eye shadow stick from somewhere
Cover Girl Concealer
(don't like)
Almay Waterproof mascara.
(It's ok. Really thick and awesome,
but comes down throughout the day.
Eyeliner from Target. It's called extreme or something like that.
(eh)
Cover Girl Foundation
Estee Lauder Blush Brush (gotta get it!!)
Avon Kabuki Brush (thumbs up)
Day 12
A photograph of your town
1st photo is of our downtown mall. It's really short, but we have a pavilion on one end
where the Dave Matthews band, Third Day, and Taylor Swift repeatedly perform.
The 2nd photo is a picture of what my town looks like from the top of a mountain.
And behind the town is what we call the Blue Ridge Mountains :)
Don't tell anybody I said this, but I really like my town. I used to hate it.
But now that I'm older, I appreciate it more. Also there are lots of
great opportunities here and we have really famous people
that live in my area. Donald Trump even has one of his Vineyards
in my area. I really like my town. It's not that boring, you just
have to know hot to make your own fun :)
___________________________________________________________________________
Fitness Friday!
Working on making that an official 139 ;)
I hope you all have a lovely Saturday! I know I will.
I'm going to a gala tonight :)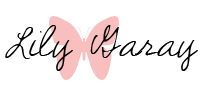 Missed my post on the start of my 30-day-blog-challenge? Go here:
day 1