This morning, God used me to lead. Completely unexpected.
Well I kinda want it to happen,
but didn't think it would happen.
I, with the help of the Holy Spirit,
led about 45 kids to sing to Jesus, pray for the upcoming elections, and pray for our school leaders
and ourselves. Then I gave a little word of encouragement.
It was awesome!
Day 16 calls for a picture of me and my family.
Well my parents brought us to school this morning.
So we all went to See You At The Pole.
(lol this is from Mother's Day, not today!)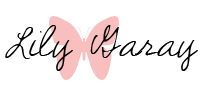 Missed my post on the start of my 30-day-blog-challenge? Go here:
Day 1