My permit. I mean other than chapstick and my purse, I always have my permit.
You just never know;)
Wanna hear a joke?
Mickey Mouse (tell the person if they can't guess, then ask)
"Donald Duck" will be the immediate response. Right?
Then you go: No, Silly!! ALL DUCKS HAVE TWO LEGS
hehehehehehe......
Happy Tuesday Folks:)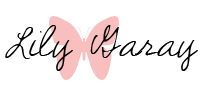 Missed my post on the start of my 30-day-blog-challenge? Go here:
Day 1