So usually I do my Fitness Fridays posts, but today I have a giveaway for you and my challenge for my
30-day-blog-challenge (Which I'll be doing at the end)
____________________________________________________
Happy Friday Everyone! Today my blog friend Jessica and I are going to be doing a little giveaway.
(she'll be "Speaking" in bold and I will be in italic)
Hello readers of "The Lily Garay Blog" I'm Jessica from "Living The LA Life". Lily and I have been following each other since I took my blog public back in March. It has a great experience following each other's journey and would love to invite you to be part of the fun. Since fall is just around the corner, together we'd like to present this great fall accessory giveaway!
It's so easy to enter! After these 5 fun facts about ourselves, you'll see the option to enter the giveaway.
1. What is your top bucket list item?
Before I die I must see the Pyramids of Egypt and walk The Great Wall of China. I've always been interested in history and would love to see these structures that are still standing after all that time.
Hm.... That's easy;) Skydiving!!! & I want to see the fairy pools in Scotland...It just doesn't seem real.
God created that amazingness, though so I want to go so badly!
2. What is your favorite movie?
My favorite movie is Sweet November. I like unconventional love.
So many! But if I had to pick movie that tugs my emotions it would have to be
Pursuit of Happyness.
3. If you could pick one celebrity to have lunch with, who would it be?
If I could have lunch with any celebrity it would be Young Elvis, before he got creepy and found Vegas. I'v always thought he was the ulitmate hunk and American Icon. Maybe I could even convince me to play a song for me:)
Probably Taylor Swift. Even though I'm not a big fan of her most of her music,
I am a fan of the way she works and
who she is. She is truly inspirational.
4. Summer must consist of....?
Summer must consist of pool parties, vacations, day adventures, and time spent with friends and family. Not that we don't make great memories all year around but I think we really have to take advantage of all the outdoor time summer gives us. This summer I went to Catalina Island, San Diego, flee markets, new restaurants, beach parties, and even hosted some pool parties of my own.
Being with friends and family. Going on picnics and hikes. Eating lots of ice-cream. Being happy:)
5. My favorite Singer is...?
My favorite singers are Jesse Lacey and Lana Del Ray. I love them because I believe them when they sing. I think a good singer should really make you feel the words they are saying.
Well Gosh! I have so many. Some of my favorites include Jamie Grace, Lecrae (rapper. oh well!), and
yeah. I mean sometimes the person singing a certain song might not be my favorite singer, but
the way they sing a certain song is what I like! :)
Now it's time for you to enter! You don't have to do all of them, but to be
entered you must at least do one of these:)
a Rafflecopter giveaway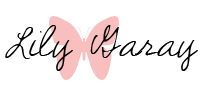 Today's challenge was to post a pic of me with my bff. Well here are two of my bffs a.k.a. the sibs
hehe. love you guys!
----------
Missed my post on the start of my 30-day-blog-challenge? Go here:
http://lilygaray.blogspot.com/2012/09/30-day-blog-challenge-day-uno-1.html