______________________________________________________________________
Ahhh... Today's challenge asks: Something you usually crave.
Today is also Fitness Friday which ties in perfectly with the challenge.
I am always craving junk food.
Sometimes it gets pretty bad and I have to remind myself to drink lots of water.
Which reminds me that I've really really really gotten off track.
Not only with water, but with working out and with lots of other daily habits I
had going on. It gets really really hard to keep it up
and sometimes I forget what I need to do
and that I need to keep my temple healthy.
So easy to say. So hard to do.........
Happy Friday Friends!
Nos Vemos Mañana :)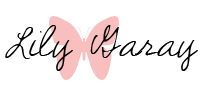 Missed my post on the start of my 30-day-blog-challenge? Go here:
Day 1