Click on this little button below to be taken to a current giveaway
my friend
is hosting on my blog!
Well today is day 5 of the 30-day-blog-challenge! Yay!!
Today's challenge was to post a picture of yourself from two years ago.
Can I say something before we move on?
Why is this called a challenge? The only challenge is posting everyday! lol.
ok that's all. Here are some pictures from my 13 year old life. It's kinda weird that 13 years old was almost
3 years ago...!!!
(haha wearing my extensions)
Alice in wonderland costume:)
Cool Reflection
Ok I just want to say: I CANNOT BELIEVE THAT MY PARENTS
LET ME WEAR SO MUCH MAKE-UP!
I look like a little kid that put on all this make-up to try and look cool,
but she looks dumb. Honestly.
But I also have to say thank you to my parents for letting me
because they've never let me have the chance to rebel! (good thing. this is a good thing)
So there you go. 4 pictures of my little 13 year old self. sigh. 13 wasn't as cool as I thought it would be:P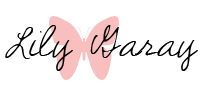 Missed my post on the start of my 30-day-blog-challenge? Go here:
1st post