Today's challenge was to write about your favorite store. Ladies, you can see why this would be considered a challenge. Right? I have to say that I have a 4 way tie. It's Target, Kohl's, Forever 21, Delias. Typical.
Here are some of my current "Cloth Crushes" from each store.
Forever 21
Target
Kohl's
This isn't actually my favorite, but I like the old spin on a new cut:)
via
Delias
For homecoming:)
via
And that's that! What are your favorite stores?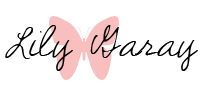 Missed my post on the start of my 30-day-blog-challenge? Go here: http://lilygaray.blogspot.com/2012/09/30-day-blog-challenge-day-uno-1.html