Today's Challenge... Another picture of yourself. PERFECT!
Because there's something I wanna show you guys.
The official cover for my CD
Wanna know a few secrets about this?
My sister took this in the woods in my backyard where I used to play ALL THE TIME!
See the really big log right behind my hips?
We used to play fear factor on that very log:)
Also, I did all the editing! lol. Hope it looks ok:/ Tell me what you think.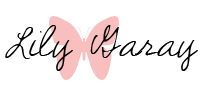 Missed my post on the start of my 30-day-blog-challenge? Go here:
Day 1