Dear lovely followers, I am honored to have a post from the dear Miss
(soon to be Mrs;)
Annelise Driftlot.
AKA The Queen of sauce - She has taken the time to write a post for you all and honestly I'm very humbled and touched right now. I didn't tell Aunie what to specifically write on, so reading this post just makes me want to cry a little bit. I would appreciate if you would take the time to please leave her a little comment love on
her own blog
. Without further ado, Aunie, I turn this blog over to you
.
*************************************
Hello Lily lovers!
My name is Annelise and I blog over at the little blog called
Aunie Sauce
.
I'm the girl who is "not."
NOT a mom. NOT a graphic designer. NOT a gourmet cook.
So, what am I?
A 20-something swanky Idahoan who blogs about
Let's just say, Aunie Sauce is NOT your average blog.
As I mentioned above, I often blog about what's on my heart.
Lately, what's been on my heart is the amazing support from the blogging community.
You see it everyday with Miss Lily.
She has been a huge supporter of mine for the last few months.
To be honest, it's a wonderful friendship that she and I have.
My birthday was this last Monday, and in my inbox, I found a virtual birthday card from Lily.
No one has ever done anything like that for me before.
I think that shows you how much love she has for others.
Through it all, the support and love of other bloggers is so astounding.
I'm thankful for it everyday.
The simple emails that come to my inbox just wanting to say hi,
asking for a piece of advice,
or just sharing a beautiful thought...
I am always so appreciative of each of them.
What keeps me blogging?
You.
People like Lily.
The ones who open their heart and share love every day.
If you're one of them, thank you.
I could never thank you enough.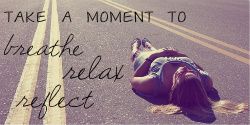 p.s. Fitness Friday Readers: Post will be coming up on Saturday because on Friday I have a FULL schedule and I don't want Fitness Friday to be a scheduled post. Thanks for understanding:)