Till the night ends.....Till we can't see the moon.....Till the sun rises......We gonna part-part-p-p-p-paaaartaaay....!
Ok. So maybe there were only 10 people and there wasn't a disco ball -_-
But we still had fun!
(pix later)
It was my brother's 14th b-day and my sister's 13th. They are awesome siblings
and
playmates;)
Ana is the one in the front with the awesome bangs...
and Dito is the one with the...unusual.... facial expression.
Happy Birthday Dito and Ana!!!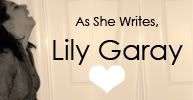 p.s. CHECK OUT THE SUH-WEEET GIVEAWAY:
http://www.thevintageapple.com/2012/03/just-because.html